Although it is simple in structure, the sound is very pleasant and it is a kind of sound like Buddha's tones. It is easier to learn and has a wider range of sounds.
Even beginners can easily master and play wonderful music. No need for foundation, no need for talent, it is very suitable for children's music education, so that he can play with ease and will not feel boring.
At the same time, because its voice is very ethereal, it is also used in spiritual healing and yoga meditation. It is very helpful to calm people's emotions.
The new 8/11/13 Tune Steel Hand Pan in 7 colors
✅ Handmade by professional craftsmen
✅ Applicable to a variety of fields
Features
The tongue drum is made of high-alloy, strictly hand-modulated, and accurately cut by hand. It is a high-end percussion instrument with perfect tone.

Steel tongue drum can produce a clean, ethereal, Buddha-like sound.Just follow your heart to explore, and its ethereal sounds can purify your mind and soul, and makes you achieve inner peace.

Steel drum are suitable for various fields, including music education, yoga meditation, zazen, performances, religious activities,gift and so on. Perfect for Adults to Relieve Stress , Children Toy.

You can play steel drum with the included drum mallets or with you hands, and the included note enable beginners to learn and play it more easily,Steel drum comes with a carry-on bag for easy carrying.There are a total of 8/11/13 tones,which have a wider range of sound and can play more music.

The small black dots above the number indicate the high notes, the small black dots below indicate the low notes, and the unmarked ones are the medians
Methods of Enjoying

Using hands or mallets. Playing it with hands demands higher standards of hands' power and more accurate tapping position, therefore using mallets is your first choice(especially for new). The sound under the mallets will be more penetrating, purer and more ethereal. Holding the mallet 1/3 and tapping the middle of tongue head, you will get the prefect sound. If some "noise" comes out when you playing it, it is mostly caused by tapping incorrect location.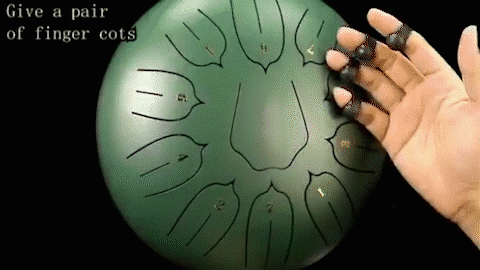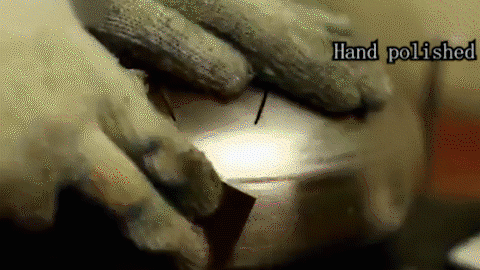 The steel tongue drum is a perfect gift! Give it to your favorite
Crafted from a unique set of alloys, the tongue drum is endowed with beautiful sonic properties.
Great gift for teens, Easy to forget about your troubles while playing this tongue drums.
Whatever your level of musicality or experience,the Tongue Drum is easy to play.
It was well packaged and came with a carry-on bag to store the instrument.
When Christmas comes, give this drum to your friends and family. Don't hesitate to take them home!
Music Educational Instruments. Cultivate imagination and creativity
Learning a musical instrument boosts language and reading skills in children too.Music is a language, and the more "words"
8 Notes 6 inches: 12345671 high 8 tones, C5 key, can deduce children's songs and some popular music.
11 Notes 10 inches: eleven sounds in D major. This makes it easier to learn and has a wider range of sounds and can play more music.
13 Notes 12 inches: 12345671 high 5 bottom 6 bottom 7 bottom high 2 high 3 tone, is C, suitable for more musical scores
Put lovely little tongue drum on the coffee table and people naturally move towards it and begin creating music.
Even beginners can easily master and play wonderful music. It is very suitable for children's music education.
Everyone can learn to play the Steel Tongue Drum, and once you have, there's a lifetime of mastery to perfect for more advanced musicians!
Enjoy the Soothing, All-Natural Sound. Relax and Release Stress
Steel drum made of unique alloy, strictly hand-tuned and precisely hand-cut.
Steel drum can emit a clean, pure, ethereal sound. It is pretty helpful for calming down people's emotions.
Playing tongue drums can change the composition of human blood, the body and mind feel relaxed and happy, which increase the body's immune function.
When you are upset, you can't get rid of depression. Play with steel drum and enjoy the beauty brought by art, so as to get rid of the psychological constraints.
Got it as music therapy for anxiety,Perfect for Adults to Relieve Stress. Pretty cool. Very cool, actually.
Yoga meditation instrument. Enjoy with the whole family